Just like a helmet, driving suit, and other protective gear, a safety blanket can go a long way toward improving driver safety and reducing injuries.
Unfortunately, the reality remains that even today the vast majority of racers don't look at safety as a priority but rather as an afterthought or a necessary evil. Most just purchase the absolute minimum required safety gear to meet the rules and requirements for their sanctioning body rather than truly considering their personal safety. This often means that equipment like a safety blanket tend to be overlooked. Fortunately, tragic on-track accidents are rare, but when they do occur, the results can be devastating to not only to those involved but to their families and friends as well.
One step in the right direction is ensuring that the driver is properly fitted with high-quality, SFI-rated clothing, including a driving suit, gloves, shoes, underwear, helmet, and head and neck restraint, all to provide the best available protection in the event of an on-track incident or fire.
It's just as important that safety items on the race car itself be of top quality and properly installed, such as including a sturdy roll cage and securely anchored racing harness.
However, one item that is often overlooked is a safety blanket. Often wrapped around an engine, super-charger, transmission or torque tube, these specialized "blankets" are effectively a bullet-proof vest made from multiple layers of ballistic nylon material. They are engineered specifically to contain a catastrophic explosion, preventing metal shrapnel from becoming airborne and potentially injuring the driver. Many meet strict safety specifications established by the SFI Foundation.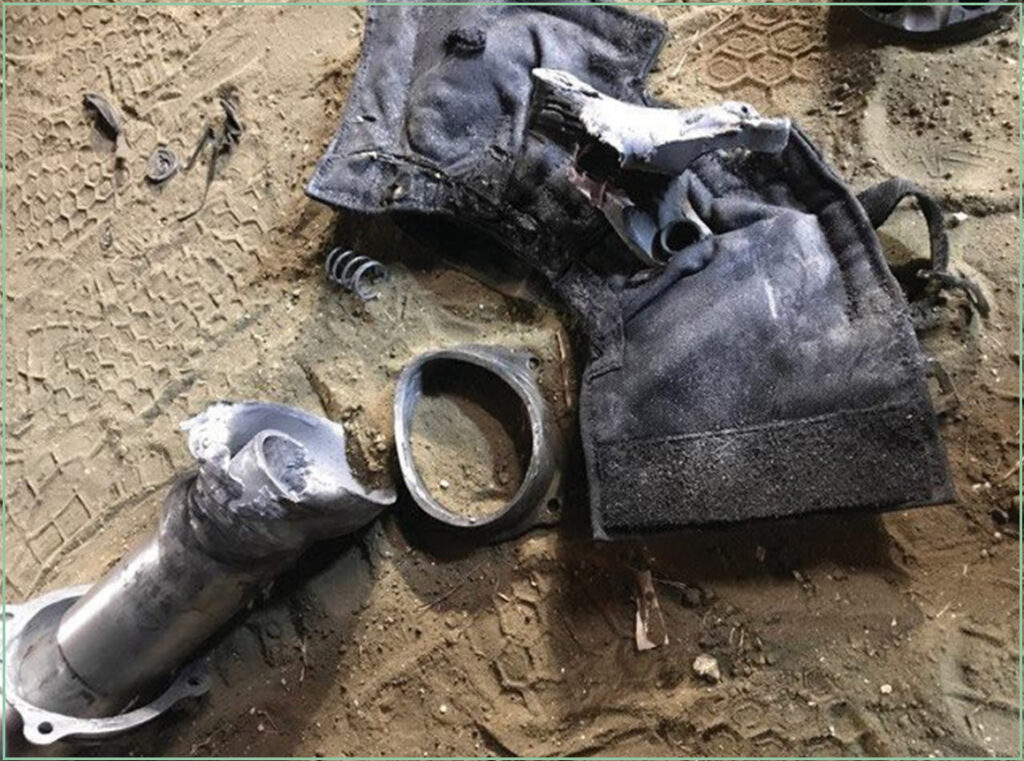 In the event that an explosion occurs, a blanket can also help contain oil. Many professional and high-end sportsman drag racers use an engine diaper, also referred to as a lower containment device, which is a specialized blanket with an oil absorbent pad to help retain oil, preventing it from leaking onto the racing surface and becoming the cause of a crash. Available from manufacturers including Allstar Performance (ALL69011) and RCI (RCI7809A), engine diapers meeting SFI 7.2 specifications are required in certain classes to satisfy specific sanctioning body requirements. Professional and sportsman drag race cars that feature supercharged engines are required to be fit with a supercharger restraint. Designed to meet SFI 14.1 specifications, these specialized blankets are engineered to contain the unit in the event of catastrophic failure. Prior to their implementation, several drivers and crew members had fallen victim to injuries caused by supercharger explosions over the years.
Transmission blankets are particularly common in drag racing, as well. Similar in design and principle to an engine diaper, their primary purpose is to prevent driver injury by containing a part failure. Used on automatic or manual transmissions, the NHRA and IHRA requires an SFI 4.1 specification blanket or shield on any car that runs quicker than 10.99 E.T. A transmission blanket is often chosen when a transmission shield isn't practical, such as a race car that retains the stock floor pan and lacks sufficient space for shield mounting. Engine diapers and transmission blankets are equally popular in other forms of motorsports including tractor pulling, "monster" trucks, and off- road racing.
Considered by many as among the most dangerous and unpredictable race vehicles, open wheel race cars are certainly due for an extra measure of safety. Due to the close proximity of the driver's feet and legs to the torque tube and related drivetrain components, the cars are required to be fitted with a torque tube belt. The belt is used to retain the torque tube in the event of failure, however, the driver remains vulnerable to being struck by shrapnel in the event of component failure.
Many open wheel teams go the extra mile by employing a torque tube safety blanket, such as the unit offered by Allstar Performance (ALL55220). This special blanket encloses the torque tube, U-joint, and yoke, protecting the driver in the event of component failure. Dylan Westbrook, driver of the Glenn Styres' Racing 360 dirt winged sprint car, experienced first-hand the benefits of the special safety blanket. While racing at the 2017 King of the 360's Winternationals in East Bay, Florida, the yoke and U-joint in his car shattered, creating a potentially catastrophic situation. However, the resulting shrapnel was contained by a safety blanket, preventing any injury to Westbrook. Following the incident, Westbrook stated simply that "I wouldn't want to drive a sprint car without one (torque tube safety blanket)."
Although the yoke, U-joint, torque tube, and bellhousing required replacement, the team was able to make the necessary repairs and Westbrook rebounded by taking a second-place finish in the following night's event. The Allstar Performance torque tube safety blanket on the Styres/Westbrook car was engineered in conjunction with renowned open wheel racer Jason Meyers, who saw a need in the area to help prevent driver injury.
Any effort that helps increase driver safety is a win-win situation and safety blankets, whether they are for an engine, supercharger, transmission or torque tube, have been thoroughly proven to be an effective means of improving safety, regardless of vehicle type.